As leaders in the beverage industry, we recognize that we need to promote healthy habits in our communities.
Aligned to our consumers preferences and ready to provide a winner beverage portfolio for each lifestyle, we are committed to execute responsible marketing of our products; encouraging people to combine proper nutrition with physical activity and education at all stages of their lives.
This is how Coca-Cola FEMSA, as global family of people working together, is meeting consumers' daily beverage needs.
1. Informed Decisions
To enable our consumers to make informed dietary decisions across every one of our operations, our product labels include easy-to-access nutritional content information, including the nutrients, fats, sugar, sodium, and calories in each of our products. Calculated on the basis of a two-thousand-calorie diet, our nutritional labeling strategy is based on recommended Dietary Daily Allowance Guidelines and on applicable regulations in each country.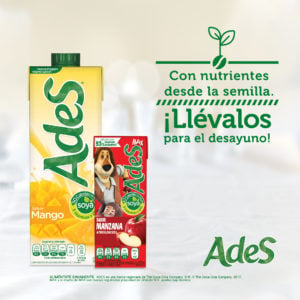 2. Responsible Marketing
As part of our commitment to the wellbeing of our consumers, our advertising adheres to The Coca-Cola Company's Responsible Marketing Policy and Global School Beverage Guidelines. We do not market any of our products directly to children under the age of 12 and also we don´t place any of our brands' marketing in any media that directly targets children under 12—media in which 35% or more of the audience is composed of children under 12. We further voluntarily refrain from offering our caloric beverages for sale in primary and secondary schools. In this and other ways, we underscore our devotion to the healthy habits of our consumers.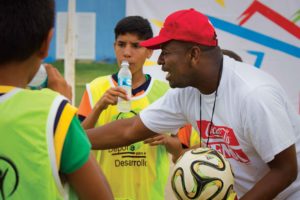 3. Highest quality
To ensure that our products comply with the highest quality standards—including ISO-9001 and ISO-22000 certifications—our manufacturing processes adhere to the Coca-Cola Operation Requirements (KORE) and to the Food Safety Management System. Accordingly, we guarantee the quality of our products throughout our plants' production chain, which are in turn certified in food safety through the Food Safety System Certification.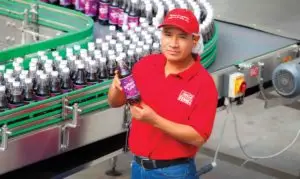 To consolidate our position as a multicultural, multi-category global beverage leader, we are building a winning portfolio of beverages, transforming our operational capabilities, inspiring a cultural evolution, and embedding sustainability.


---
Read our Annual Integrated Report.
---
You may also be interested in:
Welcome to our first Integrated Annual Report.
Our capital in the integrated strategy of Coca-Cola FEMSA.
Coca-Cola FEMSA SAB de CV included in The Sustainability Yearbook 2018