Coca-Cola FEMSA is the largest bottler in the global Coca-Cola system with a market reach that extends across 2 million points of sale, delivering our beverages to over 261 million consumers in Latin America. Our market leadership and scale allow us to capitalize on dynamic trends in the beverage industry in partnership with one of the most recognizable global consumer brands.
We create significant shareholder value; our market capitalization has increased by 13 times since our initial public offering. We are able to create value by leveraging our core attributes of resilience, discipline, and commitment. Our leading positions in core and emerging markets, combined with a broad, multi-category beverage portfolio and flexible packaging options, underpin our long-term track record of delivering customer value and profitable growth.
With an eye towards continuous improvement, we are also driving a fundamental transformation across our business to increase our operational agility and to optimize every phase of our value chain—from raw material procurement to point-of-sale optimization to post-consumption packaging management. In addition, our healthy balance sheet and strong free cash flows provide ample resources to invest in organic and inorganic opportunities, while reliably paying a consistent dividend to our shareholders Accent.
Coca-Cola FEMSA is more than just a beverage company. We are part of the fabric of the communities in which we operate, and, through our sustainability goals, we are committed to having a positive impact on all of our stakeholders.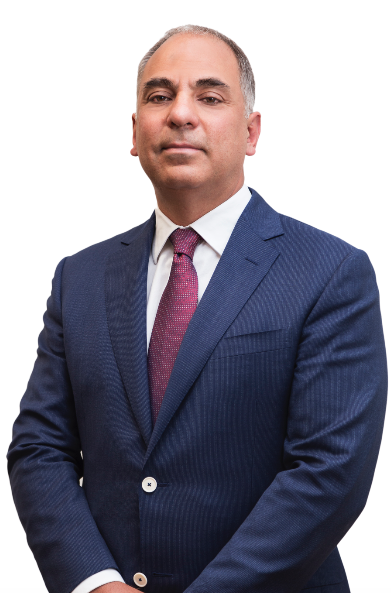 Constantino Spas Montesinos
Chief Financial Officer