41% of the brands in our portfolio are low or no calorie beverages.
31% of the brands in our portfolio have vitamins, fiber, minerals, or nutritional supplements.
We are developing a portfolio of leading multicategory beverages, while promoting healthy habits locally—encouraging people across our communities to combine proper nutrition with physical education and activity throughout all stages of their lives.


---
MULTI-CATEGORY LEADERSHIP
To connect more closely with our consumers, we are building a winning multi-category product portfolio, including a wider array of sparkling beverages, juices and nectars, fruit-based beverages, water and flavored water, dairy, coffee, fortified beverages, teas, sports and energy drinks, and plant-based products.
We are accelerating our quest for leadership across each beverage segment and category.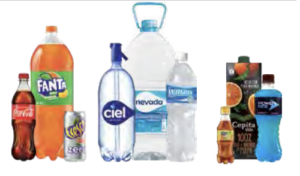 ---
REVITALIZE SPARKLING BEVERAGES
Throughout the year, we revitalized our sparkling beverage growth through product innovation and affordability.
In June 2017, we successfully launched Fanta Guaraná in 350-ml cans and 2-liter PET presentations across our Brazilian territories.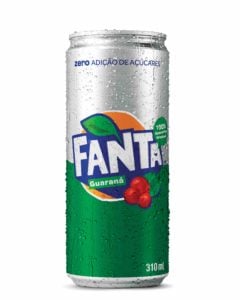 This national launch—our operation's largest in years—capitalized on Brazilian consumers' most popular flavor. As we broadened Fanta Guaraná's portfolio to meet demand, we expanded our share of the flavored sparkling beverage market, while generating sales of at least 1.0 million unit cases per month.
---
We satisfied and stimulated consumer demand for our non-caloric portfolio of Coca-Cola beverages. In 2017, we successfully launched Coca-Cola Sin Azúcar across our territories in Argentina, Colombia, Costa Rica, Guatemala, Mexico, and Panama. Coca-Cola Sin Azúcar offers consumers a sugar- and calorie-free alternative for one of the world's most beloved brands. Launched throughout our Mexican sales channels in February, we more than doubled the volume of Coca-Cola Zero versus the previous year in the second half of 2017, while revitalizing the Coca-Cola brand among consumers. Correspondingly, we reignited demand for Coke Zero in Brazil.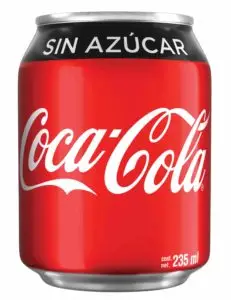 Thanks to our expanding coverage and promotions, we achieved 8% volume growth for the second half of the year—making Coke Zero our top-performing non-caloric beverage brand in Brazil.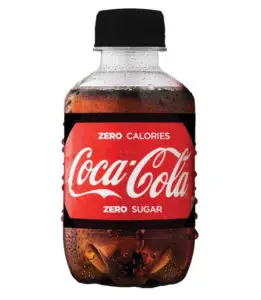 ---
ACCELERATE GROWTH IN STILL BEVERAGE CATEGORY
In 2017, we continued to accelerate our growth across the dairy category—while entering the new plant-based beverage category through the acquisition and integration of AdeS.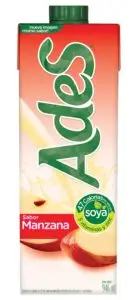 Under our joint venture with The Coca-Cola Company, we capitalized on Santa Clara's expanding position in Mexico's premium UHT milk and value-added dairy category.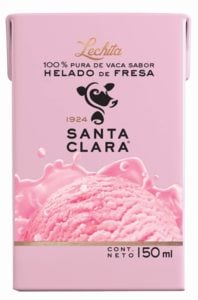 In September 2017, we completed a new state-of-the-art dairy plant to keep up with demand for our growing portfolio of wholesome UHT white milk, flavored milk, yogurt, and ice cream products. Located in Lagos de Moreno, Mexico—close to our milk supply—this integrated still beverage facility will at least double our dairy capacity; optimize our cost to serve some of Mexico's larger markets; and provide us with the capability to innovate and grow our offering of nutritious, delicious dairy products.
---
A PROMISING BEVERAGE SEGMENT
In November 2017, we entered a new beverage segment with our launch of Barista Bros. brand ready-to-drink coffee in Mexico's modern and traditional trade channels.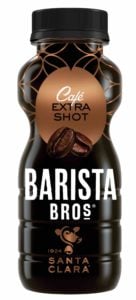 With the right combination of premium coffee and our nourishing Santa Clara milk, our 250-ml single-serve PET presentation offers on-the-go consumers an invigorating mix of nutrition and energy in a single and double shot. With this launch, we begin to capture growing consumer demand in this promising beverage segment.
---
IMPROVE COMPETITIVE POSITION IN STILL BEVERAGES
As the fastest growing category in our industry, we focus on improving our competitive position and capturing the most value from our still beverage segments. To quench active consumers' thirst for energy drinks, we reinforced our distribution of Monster energy drink across our traditional and modern trade channels in Brazil, Colombia, Central America, and Mexico.
Monster is proving to be one of the fastest growing, most attractive energy drinks for consumers in the region. Leveraging our robust distribution platform, Monster is outperforming expectations, especially in Mexico where it now enjoys a more than 25% share of sales in the energy drink category. We more than doubled the volume growth of Monster in the country, achieving sales of close to 2 million unit cases.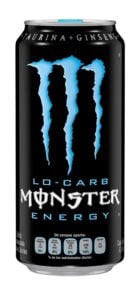 Moreover, in Brazil—where we began from a very low brand base—we significantly increased coverage across our sales channels, closing the year with triple-digit volume growth in December 2017.
We continue to fulfill consumers' growing demand for natural, juice-based beverages through the innovative expansion of our popular Del Valle Fresh brand. In Colombia, we launched our new presentation of Del Valle Fresh Tropical Fruit with just five calories and no added sugar.



In Costa Rica, we launched our convenient single-serve 500-ml PET presentation of Del Valle Fresh Apple. Similarly, in Nicaragua, we launched our affordable single-serve 12-ounce returnable glass bottle of Del Valle Fresh Citrus in Managua, Masaya, and León. With the contribution of these new packages and flavors, we continued to strengthen our Del Valle portfolio across our territories.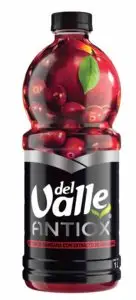 We continued to satisfy our cost-conscious consumers through our strong platform of affordable, returnable packaging alternatives. In Mexico, we reinforced the coverage of our convenient 500-ml returnable glass presentation for Coca-Cola across all of our territories.
JUICES DRIVING ARGENTINA'S STILL BEVERAGE GROWTH
Bolstered by our launch of CEPITA 0% added sugars, our CEPITA and CARIOCA DEL VALLE FRUIT BRANDS helped drive double-digit volume growth in our Argentine still beverage category for 2017.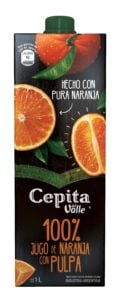 RE-LAUNCHED FUZE TEA REIGNITING DEMAND IN MEXICO
In September 2017, we re-launched FUZE TEZ, a fusion of green and black tea with refreshing fruit flavors, across all of our sales channels in México. Our newly formulated FUZE TEA features all natural sweeteners, a significantly lower sugar content, and a reinvigorating mix of antioxidants and then. Consequently, we recited demand an reinforced our leadership position in the dynamic tea segment.


BLUE WATER STRATEGY – PREMIUM ICONIC BLUE BOTTLE OF CIEL
In the third quarter of 2017, we continued innovating across our premium beverage segments launching an iconic blue bottle of Ciel sparkling water in a new personal one-way 750-ml presentation with a metallic cap for Mexico's on premise and modern trade channels.
This refreshingly different Ciel Blue sparkling water, with longer lasting bubbles, is ideal for multiple consumption occasions.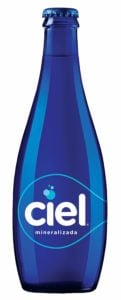 WILKINS WATER DELIGHTING PHILIPPINE CONSUMERS
Capitalizing on the strong brand equity of WILKINS DISTILLED WATER, we launched WILKINGS DELIGHT FRUIT_INFUSED WATER IN 250-ML AND 425-ML BOTTLES in three flavors, apple, pomelo and orange.
We offer an innovative portfolio of still, sparkling, and flavored bottled water to rehydrate our consumers throughout their day. As part of our water strategy in Brazil, we undertook three main initiatives in 2017.
1. WE SHIFTED from sodium-rich mineral water to our lower sodium Crystal mineral water in our multi-serve 1.5-liter PET presentation and our personal 500-ml PET presentation across our southern territory. With 82% less sodium, this extremely popular product achieved 44% coverage, while gaining two points of market share.
2. WE LAUNCHED, in November 2017, naturally flavored Crystal sparkling water in personal 300-ml cans and 500-ml PET bottles—focused on the modern and traditional trade channels, respectively—to build brand equity.
3. WE REACHED cost-conscious consumers across the modern and traditional trade channels with an entry-level personal 300-ml PET bottle of Crystal water.
THANKS TO SUCH INITIATIVES, WE ACHIEVED ACCELERATED VOLUME GROWTH OF 16% IN OUR PHILIPPINE WATER PORTFOLIO FOR THE YEAR.
FOSTERING CONSUMER ENGAGEMENT
IN 2017, WE LAUNCHED A SUCCESSFUL
NATIONAL PROMOTION TO REINFORCE
BRAZILIANS' CONSUMPTION OF OUR RETURNABLE
BEVERAGES. WITH OUR PROMO
TAPAS CAMPAIGN, CONSUMERS COLLECTED
AND REDEEMED FIVE BOTTLE CAPS FOR
ONE BOTTLE OF COKE AT APPROXIMATELY
10,000 POINTS OF SALE THROUGHOUT
THE COUNTRY. NOTABLY, WE ACHIEVED
A RECORD HIGH REDEMPTION RATE OF
52%—FOSTERING CONSUMER ENGAGEMENT
WITH OUR PRODUCTS.