The Science Based Targets Initiative (SBTi) aims that the private sector commits to do its part to comply with the Paris Agreement: to limit global warming to well below 2°C above pre-industrial levels and pursue efforts to limit warming to 1.5°C.
Mexico City, June 11, 2020. – Coca-Cola FEMSA, S.A.B. de C.V. (BMV: KOFUBL; NYSE: KOF) ("KOF"), leading multi-category beverage bottler, is the first Mexican company and the third in Latin America to receive the approval from the Science Based Targets Initiative (SBTi) for its greenhouse gas (GHG) emissions reduction targets. The targets established by the company for its operations (scopes 1 and 2) are consistent with reductions required to meet the goals of the Paris Agreement and limit global warming to well-below 2ºC. Coca-Cola FEMSA's target for emissions from its value chain (scope 3) meets the SBTi's criteria for ambitious value chain goals, meaning they are in line with current best practice.
---
The Science Based Targets Initiative (SBTi) is a collaboration between CDP, the United Nations Global Compact (UNGC), World Resources Institute (WRI), and the World Wide Fund for Nature (WWF).
During 2019, Coca-Cola FEMSA worked in collaboration with its value chain to develop a robust GHG emissions inventory and has defined the following goals, to be met by 2030:
Reduce absolute GHG emissions from its operations (scopes 1 and 2) by 50% compared to the 2015 baseline.
Reduce absolute GHG emissions from the value chain (covering purchased goods and services and upstream transportation and distribution) by 20% compared to the 2015 baseline.
Achieve 100% renewable electricity in its operations.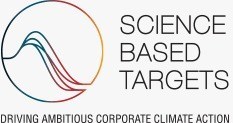 "Aligning business goals with science-based goals is a long-term commitment and at the delicate moment we are facing, it is a way of committing to the resumption of the economy with principles of sustainability. We are happy to see Coca-Cola FEMSA join the more than 380 global companies with goals approved by the Science Based Targets initiative." said Lauro Marins, Executive Director of CDP Latin America.
This is one more achievement that demonstrates the efforts of mitigation and adaptation to Climate Change that Coca-Cola FEMSA has promoted as part of its Sustainability Strategy.  Currently the company is supplying 70% of the electricity of its bottling plants with clean sources; improved its energy efficiency by 46% and reduced the CO2e emissions from its manufacturing plants by 12.6% in comparison to its 2015 baseline.
«Sustainability is part of the DNA and it´s key in the decision-making processes throughout Coca-Cola FEMSA. Our goal is to become a reference in the beverage industry by reducing our GHG emissions and collaborating with our stakeholders to ensure they reduce their own. We are confident that we have a strategic, clear, and science-based path that will contribute to the transition to a low-carbon economy,» said John Santa Maria Otazua, Coca-Cola FEMSA's CEO.
Coca-Cola FEMSA reaffirms its commitment to the environment and the communities, in which it operates, and ratifies now more than ever, that its sustainability purpose is to generate economic value while promoting social and environmental well-being, in collaboration with its stakeholders.
---
About Coca-Cola FEMSA
Coca-Cola FEMSA, S.A.B. de C.V. is the largest Coca-Cola franchise bottler in the world by sales volume. The Company produces and distributes trademark beverages of The Coca-Cola Company, offering a wide portfolio of 129 brands to a population of more than 261 million. With over 80 thousand employees, the Company markets and sells approximately 3.4 billion unit cases through close to 2 million points of sale a year. Operating 49 manufacturing plants and 268 distribution centers, Coca-Cola FEMSA is committed to generating economic, social, and environmental value for all of its stakeholders across the value chain. The Company is a member of the Dow Jones Sustainability Emerging Markets Index, Dow Jones Sustainability MILA Pacific Alliance Index, FTSE4Good Emerging Index, and the Mexican Stock Exchange's IPC and Sustainability Indices, among others. Its operations encompass franchise territories in Mexico, Brazil, Guatemala, Colombia, and Argentina, and, nationwide, in Costa Rica, Nicaragua, Panama, Uruguay, and Venezuela through its investment in KOF Venezuela. For further information, please visit www.coca-colafemsa.com.