The Coca-Cola System in the Philippines continues to pursue its goal of replenishing the water it uses and giving back to the communities it serves.
The Coca-Cola System has been diligently carrying out its global commitment to replenish every drop of water it uses in its beverages back to nature and especially to the communities in which it operates. This propels one of the core community development efforts of the System in the Philippines: The Agos Community Water Access Program, which makes safe water accessible to water-poor communities, particularly in the upland and rural areas, through simple and easy-to-use technologies such as rainwater harvesting, gravity-fed water systems, and hydraulic pumps.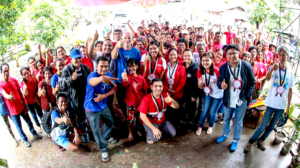 Last September 2017, four water-poor communities in Negros Occidental became beneficiaries of the Agos program, which can now provide for the residents a reliable supply of potable water. For decades, these communities had lacked access to clean water: Fetching water for daily tasks as well as for drinking often meant long, arduous, and dangerous treks on muddy terrain and slippery pathways—a way of life that had been holding back development and prosperity. The new pumps turned over to these communities will provide 136,000 liters of fresh water per day to residents, benefitting over 111 households in the area, and easing their quality of life. They join the nearly two hundred communities across the Philippines that have benefited from the program since it was launched in 2011.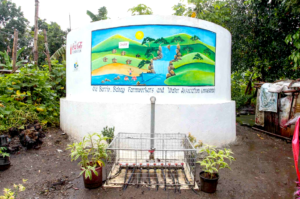 "The main beneficiaries of the program are those in the remotest areas who have gained access to water" Atty. Juan Lorenzo Tañada, Director of Legal & Corporate Affairs for Coca-Cola FEMSA.
As of August 2017, Agos has replenished 2.6 billion liters of water, benefiting 178,079 individuals in 178 communities across the Philippines.
"We employees of the Coca-Cola system find great value in these initiatives. It reminds us of the things that really matter, and of the values that give meaning to our work" Atty. Tañada.
Because more than the fulfillment of a global commitment, Agos is the Filipino word for "flow," which seeks to evoke a continuous wellspring of a better quality of living. This is one of many manifestations of Coca-Cola FEMSA Philippines, to become an integral member and contributor to the communities that it serves.