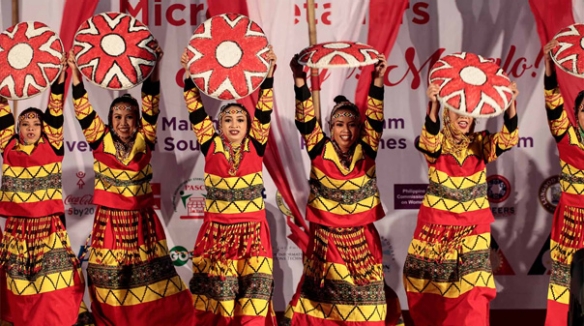 The 2017 Women's Month celebration this year in the Philippines was marked by a gathering of nearly 5,000 women micro-retailers from the Davao region. Festivities on March 10 showcased how government, NGOs and the private sector are enabling women micro-enterprises to succeed.
The theme of the celebration this year "We Make Change Work for Women Micro-Retailers." Coca-Cola Philippines and the Technical Education and Skills Development Authority (TESDA) announced that various 5by20 women's economic empowerment programs will reach 40,000 women micro-entrepreneurs in 2017. Chief of which is the Coke-TESDA Sari-Sari Store Training and Access to Resources (STAR) Program designed for micro-retailers.

The gathering of women micro-retailers in Davao City created a marketplace of programs and projects through entrepreneurship booths set up around the venue by Coca-Cola Philippines and its program development partners and industry networks. The afternoon session of the event featured inspirational sessions led by key government, business and NGO leaders. This event was made possible through the support of the Davao City Local Government.
Training and mentoring partners included the Department of Trade and Industry (DTI), Department of Information and Communication Technology (DICT), Philippine Center for Entrepreneurship (PCE)-GoNegosyo, Community Health Education and Emergency Rescue Services (CHEERS), Tagum City Council of Women, Inc. (TCCWI), and the Coke-TESDA STAR Program.



As this is a day for women appreciation, the TESDA Davao Provincial Office mobilized local partners to provide women participants with free beauty and care services ranging from haircuts and nail treatments to relaxing massages.
A heartfelt message from the Office of the President of the Republic of the Philippines was read by TESDA Secretary Guiling "Gene" Mamondiong during the program, stressing that while the Philippines has worked to improve the plight of Filipino women, the countri is still a long way away from addressing key challenges that will enable every Filipino woman to achieve her full potential.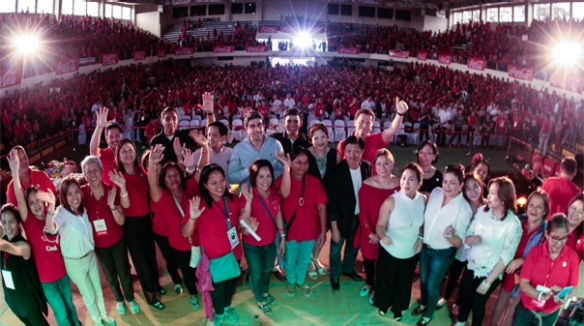 "That is why this convergence, the Coke-TESDA STAR Program, is an example of a great idea that produces even better results. What needs to be done now is we should guarantee women, just as much as men, will be given the chance to contribute in nation building, to be partners in our pursuit of this country's economic, social, cultural and political developments towards achieving "matatag (stability), maginhawa (prosperous) at panatag na buhay (peaceful life)," Sec. Momodiong said.
Coca-Cola Philippines expressed its ccommitment to help empower women within and outside its four walls through enabling programs and partnerships that are inclusive and sustainable.


---