The Coca-Cola Company is leading the industry with a bold, ambitious goal.
We will help to collect and recycle a bottle or can for every one we sell by 2030 – regardless of where it comes from.
Food and beverage packaging is an important part of our modern lives, yet the world has a packaging problem. Like many companies that make products we all love, our packaging has contributed to this global challenge.

Coca-Cola FEMSA, as bottling partner, together with NGOs, local governments and consumers, we will work to customize the best path forward to lessen our impact on the environment and improve our packaging performance.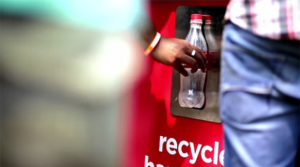 Today, 16 of Coca-Cola FEMSA bottling plants operate under the ZERO WASTE INICIATIVE. Also we recycle 93% of the waste generated in our bottling plants.
The Coca-Cola Company was the first company to commercialize a fully-recyclable PET bottle made partially from plant-based, renewable material, known as PlantBottle packaging, in 2009. Since then, the innovative PlantBottle packaging helped remove more than 450,000 metric tons of CO2 from the atmosphere.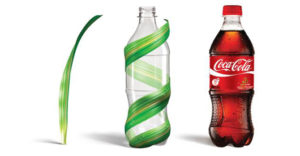 In 2002, Coca-Cola bottlers in Mexico joined the country's plastics industry, and leaders from other industries, to create Ecology and Corporate Commitment (ECOCE), a nonprofit organization dedicated to encourage a culture of recycling, and funded the creation of two food-grade PET plastic recycling facilities.
These investments are paying off. In 2016, Mexico recycled 57 percent of the PET plastic it produced (up from 9 percent in 2002), making it the leading country globally for PET recycling.
Approximately 44 countries in the world have no formal waste management systems in place, and about 59 countries lack proper recycling infrastructure.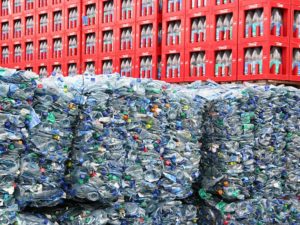 Please join this global campaign. With your continuous engagement, we look forward to work with you for the planet.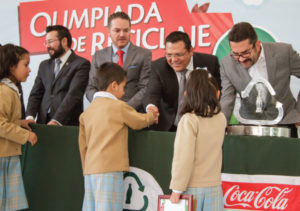 "As part of our commitment to economic, social, and environmental value generation, at Coca-Cola FEMSA, we are fully committed with "World Without Waste" initiative announced the President & CEO of TCCC. In collaboration with The Coca-Cola Company, we continuously bring innovations to our packaging to ensure high quality and respect for the environment. Over the past 7 years, we have used lighter weight components to save more than 20 thousand tons of plastics, including more than 20% of recycled PET in our packaging" John Santa Maria, CEO of Coca-Cola FEMSA
We aim to collect 100% of the primary packaging we put into the market and help recycle it into a new package or another beneficial use by 2030.
More in #KOF social
---
Environment and Education are at the forefront of Coca-Cola FEMSA Philippines.
Coca-Cola FEMSA Philippines continues tree-planting tradition.
Coordinates for Life #KOF Philippines.
Meet KOF Philippines by The Numbers.