The Agos Community Water Access Program hopes to bring fresh water, and fresh starts, to communities in Philippines. 
Water is life, but in the Philippines a reliable supply of water for drinking, sanitation, and livelihood remains out of reach for over 15 million people in communities all over the country.
Coca-Cola FEMSA Philippines believes that when communities thrive, business thrives with them. Agos (which means flow), is the flagship of the Agos Community Water Access Program of the Coca-Cola Foundation Philippines. The project's main component is the ram pump system which is able to transport fresh water to upland communities without the use of electricity or fossil fuel.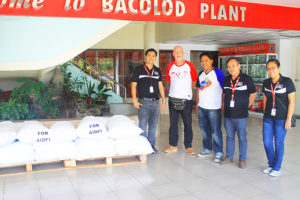 It has already benefited over 151 water-deprived communities all over the country since it was launched in 2011. Is testament to the Coca-Cola System's core is making a positive difference in the lives of the communities that it operates in and serves. Better access to water results in fewer incidences of water-borne diseases in the communities and requires less time and effort spent on fetching water from distant sources, leading to improved health conditions and increased opportunities for income generation.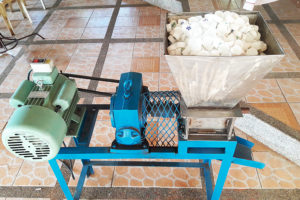 Plastic bottle caps of Coca-Cola beverages are being upcycled as gaskets for the water ram pumps being used for Agos. The program involves the installation of hydraulic ram pumps, a technology that utilizes gravity to bring water to a higher location without the need for electricity or fossil fuels. This brings water into reservoirs, which then supplies the resource into common taps near households, making potable water more available.
Upon realizing that plastic bottle caps can be recycled to make ram pump spare parts, Coca-Cola FEMSA Philippines forged a partnership with Bacolod-based Alternative Indigenous Development Foundation, Inc. (AIDFI). They have been developing a ram pump model that is cost-efficient and can easily be maintained. Also with The Coca-Cola Foundation, they have donated KOFPH's used plastic bottle caps (made from high-density polyethylene [HDPE] ) to the organization.
"This is a great step for the program," says Auke Idzenga, AIDFI founder, "as it makes one of the most important parts of the ram pump more accessible to the public. Moreover, it is also a positive step in giving used plastic a second life."

Ram pump spare parts made out of Coca-Cola bottles.
To date, Coca-Cola FEMSA Philippines has turned over around 821 KGs of scrap bottle caps. It is the beginning of an already major milestone for the Coca-Cola System's goal towards a #WorldWithoutWaste.
---
You may also be interested in:
Sustainability & Efficiency: responsibly address KOF operation's impacts.
Coca-Cola System in the Philippines ensuring children's nutritional needs.