More than 2,000 associates of the Coca-Cola FEMSA Philippines joined forces for the Coastal Clean-up.
In line with the Coca-Cola System's vision of creating a #WorldWithoutWaste company volunteers participated in the recently concluded International Coastal Cleanup (ICC) initiative.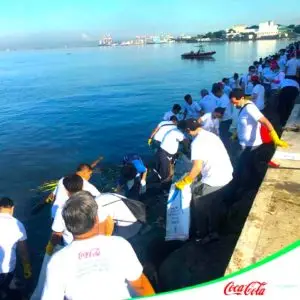 From coast to coast
In a targeted effort to clean up 19 locations in various provinces nationwide, more than 2,000 associates of the Coca-Cola FEMSA Philippines— including volunteers from partners such as the Philippine Rural Reconstruction Movement (PRRM) and the Sarangani Province Empowerment and Community Transformation Forum, Inc. (SPECTRUM)— joined forces last September 25 for the International Coastal Clean-up.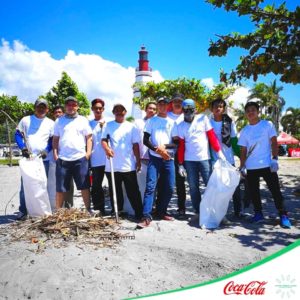 A step towards a global goal
The Coca-Cola System's #WordWithoutWaste initiative aims to retrieve the equivalent of every bottle or can produced by the year 2030. During the coastal cleanup, the collected recyclables were turned over to junk shops to give these a second life— thus also creating an opportunity to grow the informal waste sector and strengthen the whole recycling industry.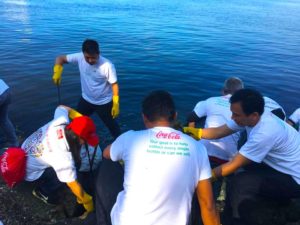 The Coca-Cola System's constant participation in the International Coastal Cleanup is just one of our efforts towards helping create a litter-free world. This is only the beginning— as we continue to forge new partnerships, more initiatives will surely happen in the succeeding years— thus enabling us to reach our 2030 goal.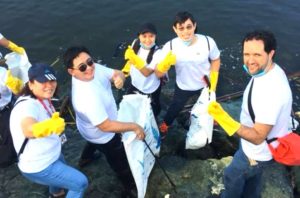 Through the Coca-Cola Foundation Philippines, the Company will also pilot sustainable  community-based collection systems for recyclable packaging, such as PET bottles.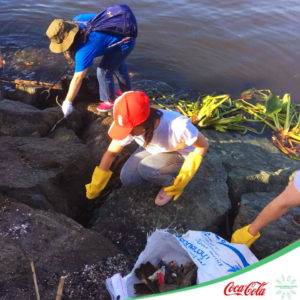 Coca-Cola has been a partner of Ocean Conservancy and International Coastal Cleanup since 1995.
---
Read more:
#WorldWithoutWaste The Coca-Cola Global Campaign for the planet.
Sustainability & Efficiency: responsibly address KOF operation's impacts.
Coca-Cola FEMSA acquires bottler in Uruguay.